Leadership in business I want to see in Nepal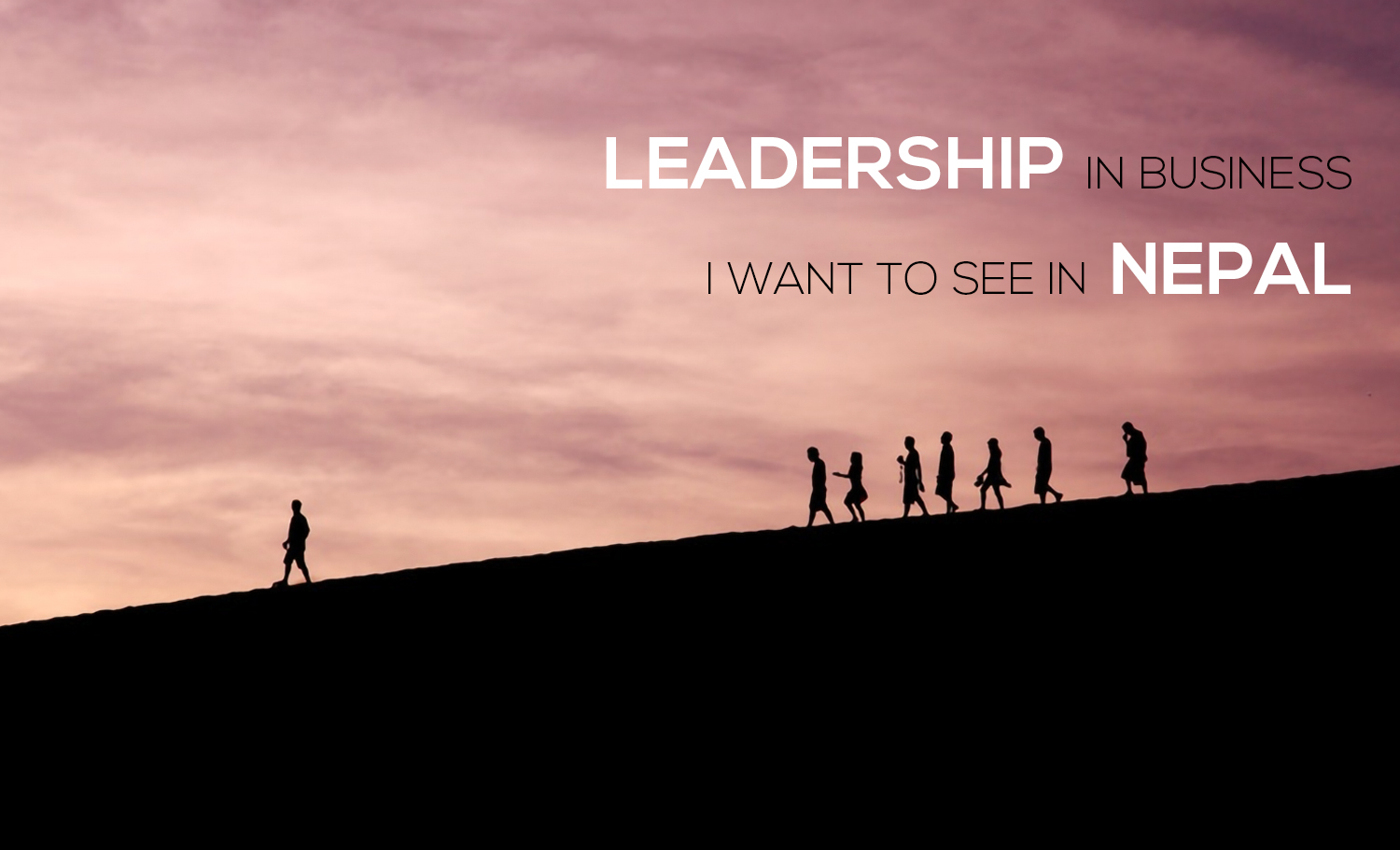 A business leader is someone who is confident, creative and persistent to begin any type of venture and believing on the business policy implemented. Business leaders are constantly carving their insights to succeed making the "business goal" their first priority. They adjust and adapt to any changing market to become number one leader. An important trait of a leader is the ability to align company's goals with a clear vision and also preparing cohesive plans at times of crisis.
In Nepal, definitions of business and leadership still follow the traditional methods and market principles as part of society. But true disruptive and pioneering ideas do have sprung out. Acquiring franchise or selling trade mark is just as popular as among business leaders. Otherwise, there are some new emerging entrepreneurs who lead the change by introducing innovative services in motive of meeting customer's demand. There are also upcoming business leaders who are seeing opportunities in today's emerging global trends and the world of e-commerce that has already given birth to numbers of online business markets.
Forbes explains that "Great business leaders hire and inspire other great leaders whom they can trust to carry out the company's mission and instill a sense of purpose that touches each and every staff member". We, as a part of the business world, hurt to see great businesses collapsing few due to bankruptcy or existing because of acquisitions. To that everybody as a business leader or an entrepreneur should participate equally to build the nation together.
I believe business leaders in Nepal have been through struggles in doing business alone. A company needs an influential individual with a strong leader who has the willingness to develop more leaders in the process. Nepal should apply tactics from around the world like to empower their employees, so they can be as equally successful. A leader is someone who builds their team, mentors them, and advocates for them for they are not in competition – they are part of a team. I personally believe we all can make a change we wish to see in business in Nepal– starting from today.